Welcome to the Bloodstained wiki!
The best source of information about
Bloodstained: Ritual of the Night
, written for fans, by fans.
Bloodstained: Ritual of the Night
is a Gothic, exploration-focused action platformer. You are
Miriam
, an orphan scarred by an alchemist curse which slowly crystallizes your skin. You must battle your way through a demon-filled castle summoned by
Gebel
, your old friend whose body has become more crystal than flesh.
Warning
: This wiki contains unmarked spoilers, browse at your discretion.
"

I like it. The way the light shines across your sickness.

"
—Koji "IGA" Igarashi(?)
---
---
...Bloodstained: Ritual of the Night is a spiritual successor to Konami's Castlevania series?
...Game producer Koji Igarashi tricked Michiru Yamane into joining the production of Bloodstained by getting her really drunk?
...Putting in the Konami Code at swordorwhip.com will provide a special message?
Whip: Improve the wiki structure and organization.
Neutral: Discuss Bloodstained topics.
Sword: Coordinate information on game/series elements.
The wiki needs your help with constructive edits and content relevant to gameplay, setting, plot, characters as well as descriptive images and relevant artworks.
Also consult the Source Compendium while editing.
If you are wondering how you can help:
---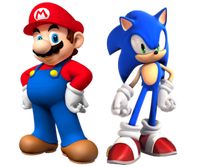 Platformer Games
Go to these sites for info or for help with your own wiki!
A Hat in Time • Azure Striker Gunvolt • Banjo-Kazooie • Bloodstained: Ritual of the Night • Broforce • Castlevania • Cave Story • Code: Hardcore • Conker • Contra • Crash Bandicoot • Croc • Cuphead • Donkey Kong • Drawn to Life • Epic Mickey • Ganbare Goemon • Geometry Dash • Jak and Daxter • Jazz Jackrabbit • Kirby • LittleBigPlanet • Mario • Mega Man • Metal Slug • Metroid • Oddworld • Ratchet & Clank • Rayman • Shantae (and WayForward games) • Shovel Knight • Sonic • Spyro the Dragon • Strider • Yooka-Laylee
Want your community included? See how!
See all of our Platformer gaming wikis!